Hi! I'm Kalee! My mom and I are online healthy living coaches that have helped 100s of women hit their goals. Get our entire free library of meal plans and tips to help you feel and look your best! Thank you Janine for allowing us to guest post today!
Growing up, my mom modeled healthy habits for me without even realizing it. Even when our circumstances weren't the best, she always made sure the two of us were staying active and keeping a positive mindset.
The biggest thing she taught me wasn't healthy eating habits or exercise though. Through her actions, she taught me being healthy and active should be a lifestyle instead of a quick-fix. It also didn't matter if she had a ton of money or time, she found simple ways to incorporate fun, active things to create memories with me.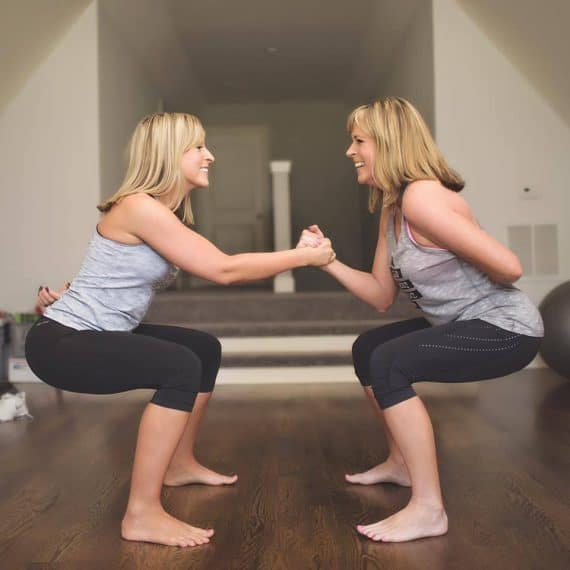 Those memories are something that shaped how I view exercise and food today. More importantly, they've created traditions and other benefits along the way.
[clickToTweet tweet="Want to get active + make family memories while doing this, too? Then check out these 7 surefire tips on how to do so." quote="Want to get active + make family memories while doing this, too? Then check out these 7 surefire tips on how to do so." theme="style1″]
Today I'll be digging into 7 tips to make getting active fun for everyone.

7 Ways to Get Active & Create New Family Memories
Embrace the Seasons
Living in Tennessee, we're blessed with all 4 seasons. Each one holds its own special excitement and adventure whether you're 8 or 80! There is always something fun to do.
1. Spring Activities
With the Spring coming soon, it can be fun to get outside and plant seeds or fresh flowers. Taking the time to plant and get into the garden can be relaxing and allow for a time to talk to one another. Plus, it's always rewarding to watch something you did together grow and come back each year.
If your not into planting, there are ways to enjoy the fresh blooms around town as well. Look for botanical gardens, parks, or local events that showcase all that Spring has to offer.
2. Summer Activities
I remember one Summer we planted a ton of veggies. We ended up just having random beans sprouting later, but the experience of planting a garden was fun. You may also enjoy picking berries and making jam together. One active event we've done so much I'd rather not do again is shucking and freezing fresh corn as well. It's definitely a memory and an arm workout!
If you live close to the ocean or a lake, it's always fun to plan a day to go swimming. If you're really adventurous, camping can provide a chance to catch up and go swimming, canoeing or hiking together.
3. Fall Activities
Visiting a local orchard and picking apples also gets everyone outside and walking around. We love fresh apples from our local orchard and also visiting pumpkin patches. Running towards the perfect pumpkin, carrying it home and carving it definitely keeps the family busy!
4. Winter Activities
While Winter is probably my least favorite season, there are tons of ways to get away from the Christmas cookies and stay active. Ice skating is something fun and in available in most areas. Another calorie-torcher would be to go skiing or playing in the snow if you're in an area with the right weather.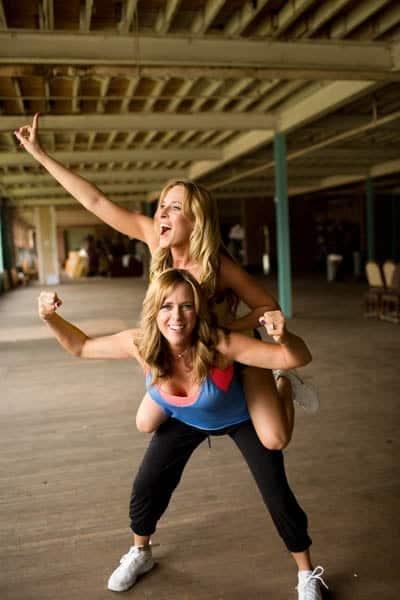 Find Activities That are Weather Proof
5. Jump it Off
Last year, my husband and I decided to try one of those trampoline places for a fresh date idea. We both made the mistake of doing a traditional workout before going. Yowza! Visiting an inside trampoline place after the age of say 10 is a workout on its own! Our core and legs were toast after about 30 minutes of jumping, and our heart rates got up too! The place we visit also does dodge ball on the trampolines! It's perfect for all ages!
6. Laser Tag
Growing up, I loved laser tag too. I wasn't always picked first for gym (…meaning often times I was picked last), but I was a beast when it came to laser tag. The indoor places here offer places to run, jump and climb!
7. Have Fun Escaping
Even an Escape Room activity can keep your family engaged and having fun without the focus being on food or electronics.
The Benefits of Being an Active Family
Being active as a family is so much more than just calories being burned or a goal weight being achieved. Finding ways to be active also allows for better communication with your family. I know doing things together brought my mom and me closer. These types of activities allowed us to talk without as much pressure growing up, and it also shaped my perspective on life and beliefs of healthy living.
I know, sounds a bit extreme, right? But it's true.
The benefits of being an active family are the same as being a tight-knit family.
Through experiences like the ones I've shared, our family grew closer together. It also taught me from a young age that taking care of our bodies is important so that we can experience and do things versus focusing so much on our outward appearance.
The same memories also created traditions and habits for our family to keep active and enjoying one another's company.
So, now I will leave you with a question:
How do you and your family stay active?
Thank you again for letting us guest post, Janine! We hope if you enjoyed this post, you'll also enjoy our blog where we share tips to help you feel and look your best!
Thanks again, Kalee for contributing here today about keeping your mind, boy and soul active. Now, happily linking up her amazing article to this week's Finish the Sentence Friday with Kristi and Kenya where the sentence to finish is as follows: "When it comes to this body…"