**This was originally written for Finish the Sentence Friday…

And now for this week's sentence to finish: "I went to a concert…"
Next week's sentence to finish: "I never understood what the big deal was about…"
I went to a concert…
I actually went to many and have some wonderful memories from each.
Some of the concerts, I have gone to are as follows:
Aerosmith
Beastie Boys
Nine Inch Nails
Metallica
Matchbox Twenty
The Coors
Fleetwood Mac
There are more, but this is definitely a good start of a list for me.
I also have attended a few concerts of cover bands. One such concert was for a Beatle cover band known as Strawberry fields Forever.
But the one concert that was by far my favorite and the best was Billy Joel.
This man seriously puts on a phenomenal show and will forever be in awe of his musical abilities. The concert was a true experience, because not only is Billy Joel, as I said truly a musician at heart and yes I absolutely love and know the lyrics to most if not all of his songs, but Billy has a fan portion where he actually gives those in audience a chance to choose which songs they would like him to indeed play during that part of the show. And yes you get to sing right along with him as he is singing.
And bonus at this particular concert, he also performed my all time favorite song, You're My Home, which from what I hear he doesn't always play during his shows, but again did for the concert I was in attendance for. I was indeed able to find him singing it live in Philadelphia back in 1998 on YouTube, but couldn't find our concert unfortunately, still this is close enough, I suppose.
I would love to see him again, but Kevin is not wanting to pay to see him in concert, because we both saw him now and Kevin also saw him multiple times, too.
But we both agreed we definitely would see Sir Paul McCartney if he went back on tour, because from we both hear he is also a true showman and a concert not to miss.
See I grew up with my mom, who was a true lover of some of the greats, including The Beatles. She was a teen when they arrived here in the US and even saw them play at the famous Shea Stadium concert int he 1960s. In recent years, my mom and brother actually saw him twice, once when I was very pregnant with Emma and right around one of her birthdays, as well. And I actually found the YouTube video from the concert at Citi Field on the day I gave birth to Emma, July 17, 2009. See it now, below. (Definitely jealous I couldn't be at this concert, but again I had better things to do that day with giving birth to my almost 5 year old daughter now).
So both of those times I was indeed unable to join them, but I am telling you this is one concert I promise that I will see, because it is truly on my bucket list now!
Now that I shared my concert memories with you, please share yours here with us today.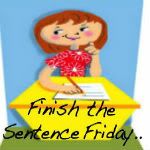 [inlinkz_linkup id=386264 mode=1]
It is officially Spring! Alex and Ani are excited to provide you with a new colorful beaded bangle collection. Brighten up your charmed arm color palette with vibrant hues and warm neutrals. Each bangle is expandable ensuring the perfect fit for every wrist. This completely original design allows everyone to have a piece of jewelry which is truly customized.
Brighten Up Your Charmed Arm Color Palette with Alex and Ani
One Click Is All It Takes!!