I learn daily from my kids all sorts of stuff. Many amaze me, some drive me absolutely crazy, like with bandaids here and others make me laugh so hard I cry, like with Lily's anatomy talk of boobies here! And sometimes they teach me things I didn't even think possible at their ages, like Lily at 3 years old who can recite the ABC song from the start of the letter "A" to the very end of "Next Time Won't You Sing With Me!"
Or how Emma at 4 years old will ask me for a sheet of paper and then proceed to write her name perfectly or how she knows by sight that the letter "E" is the first letter of her name, the two M's follow and the letter A ends her little name.
I feel blessed for how bright my kids are and fortunate that for the most part they are so on the ball. But sometimes, this can bite me in the rear, especially at meal time with my picky eater, Lily. If you read my blog then you know Lily is the pickiest of all eaters and she is so very observant. I can't get anything over on her. So, I have to be on my game when I serve her dinner. Recently, I was contacted by BlogHer to work with the Campbell's Wisest Kid campaign. Campbell's Wisest Kid in the Whole World is the ultimate expert on what makes kids happy and because of this I was truly so excited, because like I said I have been blessed to have two very smart and wise little girls. We also do love Campbell's soups so very much in our home. And through the Wisest Kid widget right above my readers can check out the fun way to tell everyone the "wise" things kids say or do, too. It's super easy and fun and you can share it with your family and friends. So, please do try it now below!
And if you do try it you will be entered to win a $100 Visa gift card simply by asking a question such as "What will you ask the Wisest Kid in the Whole World?" or "How is a kid in your life like the Wisest Kid in the Whole World?" Can't get any easier then that! And if that wasn't incentive enough, yet another reason that I was overjoyed to be apart of this is because my girls are huge fans of the Campbell's Disney Princess Soup. My girls are princesses from way back as again many who read and follow me know. They love watching the princess movies and dressing up like the princesses, too.
This soup has been a godsend for my picky eater, Lily and also Emma too, because not only do they love this soup, but I think seeing the noodles in the shapes of their favorite princess characters doesn't hurt either. So, as much as I have always loved Campbell's over the years, I have grown to love it that much more, because of these reasons above as a mom. See you can totally eat this soup as a stand alone meal and it is delicious and nutritious, too. But you can also use many other Campbell's products to build the perfect meal, as well, because through their recipe destination Campbell's Kitchen, they give you a fresh way to delight your family with kid-friendly recipes, as well as fun ways for your kids to eat tomato soup or chicken noodle soup. When I got selected for this campaign my excitement grew even more so when I began to search Campbell's website and found numerous recipes that I could try with my family using some of their staple products, like Chicken Taco Casserole, Fun Cut-Out Grilled Cheese Sandwiches that can be dipped in Campbell's Tomato Soup, and even Mini Chicken Pot Pies.
Mini Chicken Pot Pies-Kid Friendly!
My favorite, by far when I looked, were the Pot Pies and truly thought these little pies would be a hit with my girls, because they were not only the perfect size for them, but sounded nutritious and delicious, too! And Kevin and I also love chicken pot pies, so I could see us enjoy these, as well. A winner for the whole family, how could you go wrong?
Would you like to try these Pot Pies with your kids?
Then check out the recipe below:
Weekly Giveaways and Signups~
Daily Affiliate Offers~
Ellie~
Ellie.com is running a GIVEAWAY for a FREE Ellie outfit and yoga DVD set. You can enter to win this wonderful workout package, here.
And for More Info on the DVD: The Ultimate Yogi (read on):
The DVD set in the giveaway features 12 DVD's and a 108 day yoga program
Travis Eliot (teacher in Santa Monica) is the influential yoga teacher featured
Includes a Nutrition plan and program Calendar
Shutterfly~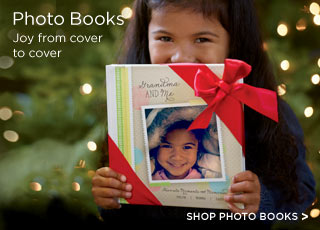 Blogging Design Needs~
Don't forget to check out my web design company for specials running at
J9 Designs
for all your web design needs, plus we are now offering
Paypal's Bill Me Later
, too!
Please Visit my Sponsor of The Month:
One Click Is All It Takes!!