Welcome back to Finish The Sentence Friday Blog Hop (FTSF). We give you a sentence and you finish it (however long or short you'd like). Please feel free to link up and follow any or all of our hostesses, which are below.

Plus, please be so kind to welcome this week's guest co-host: Jen Kehl from My Skewed View. We are truly so excited to have her join us this week as a co-host!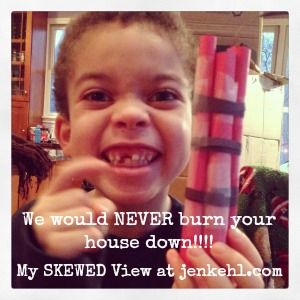 And now for this week's sentence to finish: "I once saw the biggest…"
Next week's sentence to finish: "We can either be traditional or non-traditional in the way we do things, I…"
I once saw the biggest…
Seriously what can I say for this prompt?
I am sitting here completely stumped for once on a FTSF prompt and wish I could come up with something, but then it dawned on me that I just was asked to share a bit more for CampusBookRentals.
See quite possibility the biggest thing I ever saw were the lines I dealt with when buying and returning books when I was in college that I discussed in full length here previously.
Seriously, I go shopping on Black Friday and those lines aren't even as big, bad, scary as those lines were back in the day.
It honestly makes me wish that I was in college now for the sheer fact of the matter that Campusbookrentals now exists and has made that otherwise, crazy process of buying and returning books so much simpler and easier.
No more big and long lines. Now all you have to do is go to Campusbookrentals online to order your books before the semester starts and then return them for money when the semester ends and you are no longer in need of them.
For those who didn't read my previous post and for those not familiar with Campusbookrentals, here are some more of the benefits in using them if you or a loved on is in college and in need of college textbooks:
save 40-90% off of bookstore prices
free shipping both ways
can highlight in the textbooks
flexible renting periods
they donate to Operation Smile with each textbook rented
What is Operation Smile, you may be asking, if you didn't click on the above link.
Well, Operations Smile is an organization that heals children's smiles who are born with cleft palates, by forever changing their lives. The statistics speak for themselves about cleft palates. See every 3 minutes a child is born with a cleft palate, as well as one in ten of those children indeed born with this condition will die before their first birthday. So, thanks to Operation Smile thousands of children are healed per year, who may not have been.
So, that this company has partnered with Operation Smile is a huge deal to me as the parent to two small little kids.
Last, but certainly not least they are still also running RentBack, which allows students to rent textbooks instead of buying them outright. Again, this is truly awesome, because if you didn't already hear it makes them 2-4x more money compared to what they'd make through buyback options or selling their books back at the end of the semester. Isn't that awesome?!
So, for me it would be so simple and truly are going to make sure I keep this in mind for when my own kids are grown and need college textbooks, so quite possibly they will never need to know or live through those long college textbook buying and selling lines.
And for those would want to learn more about the CampusBookRentals process for their own college textbook needs, please take a look at the YouTube video below:
And also those wanting more on the RentBack Option, too, please take a look at this YouTube video:
Now that I told you my long line nightmares and shared a dream come true with CampusBookRentals today, please play along and tell us the biggest thing you have seen or dealt with today!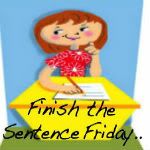 And for those who are still interested in purchasing any of the new Pandora Charms online for Valentine's Day, please click Pandora Towson's (my affiliate's banner below) to see pricing now, too:
Don't forget to check out my web design company for specials running at
J9 Designs
for all your web design needs, plus we offer
Paypal's Bill Me Later
, too! Also read our latest article on how to get more subscribers and views on your own Instagram account
here
.
Please Visit my Sponsor of The Month:
One Click Is All It Takes!!