Welcome back to Finish The Sentence Friday Blog Hop (FTSF). We give you a sentence and you finish it (however long or short you'd like). Please feel free to link up and follow any or all of our hostesses, which are below.

Plus, please be so kind to welcome this week's guest co-host: Jean from MamaSchmama. We are truly so excited to have her join us this week as a co-host!
And now for this week's sentence to finish: "We can either be traditional or non-traditional in the way we do things, I…"
Next week's sentence to finish: "A funny thing happened on the way to…"
"We can either be traditional or non-traditional in the way we do things…"
Here is the thing, if I was asked this question when I was a teen or even in my twenties, I would have answered that I was definitely not traditional, because I was truly rebelling and not wanting to conform to the norm or what my parents told me.
There was no way my mom knew anything. I swear every time I thought I knew what was right for me or the scenario at hand, usually my mom knew otherwise.
I would swear she was not right and I would prove her wrong .
Guess what?
Ninety nine percent of the time, I was wrong and mom was right.
Did it drive me crazy?
Hell YES!
Seriously, I could here my brain saying, "Fuck it, she is right again!"
Sorry for the language, but traditional I was not in these days and I swore like a trucker!
What happened to me then you may ask?
At thirty two, I became a mother.
My mom and my grandmother always told me growing up, "You will see, when you become a mother yourself!"
Yup, again she was right and so my my grandmother.
Being a mom, I now hear my myself saying things like, "Because I said so!" and "Wait until I tell your father!"
So, at 36 years old, I am more my mother's daughter then I ever would have admitted in my carefree, untraditional youth.
Yup, I have become my mom in many ways and surprisingly I am ok with that.
Hell my mom is a wonderful person and we always teased her that she was saint like almost like Mother Teresa.
I will gladly admit I am not saint like and still curse with the best of them, but I definitely do have more of my mom in me. And traditional definitely isn't as bad as I could have imagined or thought.
So, I am definitely more traditional then not at this point in my life, but can say I have been both and probably still have a little non-traditional in me, but yes I have conformed so to speak contrary to all the rebelling and fighting I did along the way, because of these two, silly princesses below (and wouldn't change it for the world)!
Now that I have shared here, please tell me whether you consider yourself more traditional or non-traditional today!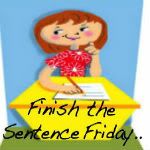 And for those who are still interested in purchasing any of the new Pandora Charms online for Valentine's Day, please click Pandora Towson's (my affiliate's banner below) to see pricing now, too:
Don't forget to check out my web design company for specials running at
J9 Designs
for all your web design needs, plus we offer
Paypal's Bill Me Later
, too! Also read our latest article on how to get more subscribers and views on your own Instagram account
here
.
Please Visit my Sponsor of The Month:
One Click Is All It Takes!!