Welcome back to Finish The Sentence Friday Blog Hop (FTSF). We give you a sentence and you finish it (however long or short you'd like). Please feel free to link up and follow any or all of our hostesses, which are below.

And now for this week's sentence to finish: "When it comes to my past relationships, my partner/spouse thinks…."

Next week's sentence to finish: "Right now, I am thankful for…"
"When it comes to my past relationships, my partner/spouse thinks…."
Actually he knows so many of the gory details that most would not surprise him.
For instance, the relationship right before Kevin, I was dating a Marine, who was called into action in Iraq with war.
We went back and forth, but ultimately I broke up with him, because I just couldn't handle the pressure and worries associated with being the significant other of someone in the line of duty.
I totally give all who are in long term relationships like these huge props, but for me I just knew it wasn't something I could do or deal with.
Kevin, also, knew about the relationship that I had on my early twenties that although meant the world to me was also so very toxic, because this person was alcoholic and truly could not get past his own demons to work in our relationship.
Ultimately, I was honest with Kevin, because from these relationships, I knew what I did and didn't want.
I truly felt there was no reason to lie or omit the gory details, because I knew if we were meant to be, he needed to know all I had gone through before we got together and how it did indeed shape me.
I am thankful, Kevin truly isn't the jealous type and has taken it all in to pretty much be secure in knowing that I love him and as much as we have had our ups and downs, that I couldn't imagine being with anyone else now.
By the way, the honestly goes both ways and he also shared his past romances with me. Which in my eyes goes a long way and just makes me happy to know that we do have that much trust and faith in each other.
Sappy post for sure, but after 10 years together, there isn't much the boy doesn't know about me and as he says, "He knew what he was getting into right from the start!"
Now that I have told about what Kevin thinks about my past relationships, please share with me what your better half thinks!!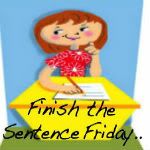 This Week's Giveaways, Please Enter By Clicking on the Graphics Below (If you are feeling lucky!!):
Enter the Travels with Gannon and Wyatt Contest

Daily Affiliate Offer (Always Check My Sidebar for More, Too!)
Shop Girls Dresses Starting at $25! Ends 12/25

Blogging Design Needs~
Don't forget to check out my web design company for specials running at
J9 Designs
for all your web design needs, plus we offer
Paypal's Bill Me Later
, too! And also, check out a brand new
Ask J9 Designs Article
to help with your techy questions and don't forget to ask your own techy questions, which may be featured in an upcoming blog article, too.
Please Visit my Sponsor of The Month:
One Click Is All It Takes!!