Welcome back to Finish The Sentence Friday Blog Hop (FTSF). We give you a sentence and you finish it (however long or short you'd like). Please feel free to link up and follow any or all of our hostesses, which are below.
And now for this week's sentence to finish: "If I could live anywhere I would live.."
Next week's sentence to finish: "I thought I was so cool when I…"
"If I could live anywhere I would live"…someplace warm all year round with the perfect weather. Where there weren't any hurricanes, earthquakes, tornados or blizzards, too.
Honestly, most know how I feel about hurricanes after having lived through Hurricane Sandy late last year. And you also know from my countless rants on here how much I hate the cold weather mainly wintertime.
No More Hurricanes!!
So, it would stand to reason that in my dreams, I would want to live somewhere warm and where there is no such thing a a "super-storm".
Taking that into account, I first thought San Diego, because they say they have perfect weather, but not really sold on the possibility of an earthquake. The thought scares me so.
So, then I thought Southern Florida, because it is definitely warmer there, but quickly remembered that they too get hurricanes.
Next, I thought about Arizona, which Kevin and I actually had considered when we first got engaged, bt then I remembered the dry scorching heat I have heard about from many others. Not so sure I want to be able to fry an egg on the pavement outside my house. I mean as much as I like eggs, not thinking that is the way, I want cook them up!!
Next, came Hawaii and sounds like true paradise, but volcanoes aren't at the top of my list to have to deal with (all I keep picturing is Joe Versus the Volcano!). And from teaching 8th grade science in the past, I know Hawaii is sitting over hot spot for volcanoes.
Add to Volcanoes to this growing list!!
Then, the thought of the Mexico crept into my mind, but I don't speak Spanish nor do I like the thought of Montezuma's Revenge. So, yet another place ticked off my list.
The Bahama's crept into my brain after having honeymooned there and loving it there, but then I remembered that they are the heart of the Caribbean that also experiences Hurricanes. So, nice to place to visit, but no thank you on living there.
And just like Frank Sinatra sang, New York, New York!!
So, that leaves me pretty much out of options for warmer and perfect. I guess I will just have to settle for good old New York, New York as Frank Sinatra once crooned, because it is still home sweet home for me. And as Judy Garland aid, "There is No Place Like Home!"
Now tell me, in the comments, about your where you would love to live. Or write a post and link it up! And be sure to share my story with all your FB and Twitter friends. We'll also be featuring some of our favorites on Twitter with the Hashtag #FTSF and our Facebook pages too, so make sure to follow. Don't forget to grab a button and put it somewhere people will see. We'd are hoping to keep this hop going strong and continue this for a long time to come!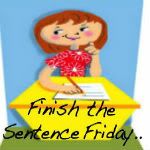 Loading InLinkz …
Last, but not least do not forget to enter the Real Kids Shades Giveaway below, if you haven't already:
Please Visit my Sponsor of The Month:
For Spring Sale Special Advertising Rates, Please Use Special25!!!
One Click Is All It Takes!!