Welcome back to Finish The Sentence Friday Blog Hop (FTSF). We give you a sentence and you finish it (however long or short you'd like). Please feel free to link up and follow any or all of our hostesses, which are below.
And now for this week's sentence to finish: "The best fourth of July I had was…"
And the next sentence to finish: "In church (place of worship), I learned to…"
If I could go back and do something over it would be…
going for my master's degree in teaching, because before that I didn't have any student loans.
Yes, education essentially is a good thing, but not when you train for a job that pretty much doesn't exist, because of the economy or budget cuts.
I must admit as much as I wanted to be a teacher and was at the time happy to further educate myself, now I curse and rue the day that I did this and took on the extra debt, especially when I submit my monthly payment for this loan.
I also will freely admit, I am not wanting to teach now even if jobs became available right now simply for the massive push towards state/federal tests.
It is no longer about having the student learn and become more well rounded individual in the end, but competing with other countries who has the best test scores.
That is truly a sad state of affairs and simply not why I became a teacher. Having to worry about my students' testing scores versus their ascertaining their learning and understanding of fundamental concepts to help them in their daily lives as they do indeed grow.
I truly also don't want to take another full-time position working in one district for a year and then being let go, because of the old adage of "Last In, First Out". And then, start over again in a new district. This seems to happen more often then not in this line of work right now and yet another reason to add on to my frustrations with teaching.
In the end, I must admit, I am so very happy that I found my way with my writing (my blog) and design (J9 Designs) through this crazy path, I took, but just wish I didn't have take this long, expensive detour to get here.
Now tell us if you could go back and do something over what it would be!!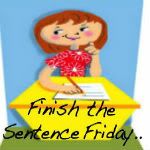 Last, but certainly not least, please don't forget to check out my web design company for specials running at

J9 Designs

for all your web design needs, as well as my blogging advice, too.

Please Visit my Sponsor of The Month:
One Click Is All It Takes!!