Welcome back to Finish The Sentence Friday Blog Hop (FTSF). We give you a sentence and you finish it (however long or short you'd like). Please feel free to link up and follow any or all of our hostesses, which are below.
And now for this week's sentence to finish: "In church (place of worship), I learned to.."
And the next sentence to finish: "The best and worst parts of blogging are…"
In church (place of worship), I learned to..
Growing up I would have answered about Jesus, his life, the resurrection, the disciples and so much more from my religious instructions classes, as well as church attending, while preparing for my sacraments.
As an adult, I must admit going to church less. My family wasn't very religious. Like I said I did my sacraments, but my mom and dad weren't ever really big church goers (my dad was an altar boy and was a bit turned off by the whole Catholic Church) and in turn never forced me once I did become of age.
But then, I met Kevin born and raised Irish Catholic, whose parents still to this day attend church every weekend.
In the beginning of our relationship, he would also attend church every weekend with his family or by himself if he couldn't go with them to a different mass.
So, if I wanted to spend more time with Kevin, I found myself going to church on the weekends with him.
My dad, even though not a church goer as I stated, still was impressed by this and even commented as such.
It was honestly a nice, quiet time that we spent together deep in our own thoughts or so I thought.
But, then as time went on I slowly realized one church going Saturday day during the homily while sitting in between Kevin and his father something about why they may very well enjoy this quiet, introspective period of mass.
I just so happened to snap out of my own deep thoughts and look at Kevin, when I realized he wasn't actually in meditative thought, but rather asleep and napping. Guess what, I glanced over at his dad and he was doing the same thing.
When I questioned it later on, I was told by Kevin (jokingly, of course) that these were truly the best naps he could catch. Apparently, it was similar for his dad.
Who knew!!
On a side note, I am not implying that anyone should sleep their way through a church mass, but was just trying to bring a bit of levity and light humor to this subject.
In church (place of worship), what you have you learned!!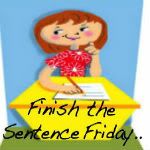 For those, who didn't enter my contest over at J9 Designs for a $30 Blog Button or About Me Logo, plus a $20 Gift-Card, please enter herenow.

Please Visit my Sponsor of The Month:
One Click Is All It Takes!!