Welcome back to Finish The Sentence Friday Blog Hop (FTSF). We give you a sentence and you finish it (however long or short you'd like). Please feel free to link up and follow any or all of our hostesses, which are below.
And please also welcome and show some love to our very special co-host, Sarah from Left Brained Buddha.
And now for this week's sentence to finish: "The nicest thing anyone ever did for me was…"
Next week's sentence to finish: OFF FOR MEMORIAL DAY WEEKEND!!
The nicest thing anyone ever did for me was….
I have been blessed over the course of my 36 plus years (yes I will be 37 in a mere few weeks..Yay my birthday is on June 10th!), to have had more then a few nice things done for me (I am sure I have forgotten a few still).
Unfortunately, I have had some not so nice things done to me, too.
But, the good has outweighed the bad, plus I try my best to not dwell on the negative, because so not worth it to me.
Yet, as nice things do go, I would say the nicest (still hard to narrow it down) are the kind words and compliments I have gotten over the years.
Still after all these years, when someone does bestow a compliment on me, I can't help blush a bit and even stammer over my words trying to find the right words to reply to words such as this.
Some Examples of Compliments in Recent Years Now:
My Physical Appearance – I have always been petite and thin for my height, but still can't always get the right words out when someone tells me that they approve of my physical appearance.
Having a Handsome Husband – Trust me I am probably a bit prejudice and know he is all that and bag of chips. I still pinch myself sometimes to make he is real and u didn't dream getting this lucky with him in the looks department and that he is smart, as well as has a wonderful sense of humor. And no, Kevin I am not fishing for anything with this compliment to you!
Being a Mom to Two Adorable Little Girls – I never in a million years (even as much as they drive me crazy quite often) imagined I would get to be the mother to not just one, but two amazing little girls. And hear it quite often and still get a bit overwhelmed with how to respond to this.
Being Educated, As Well As Running a Successful Business – I was always pretty much the top in most if not all my classes. Things pretty much came easy to me in the studying/school department. I took they for granted and getting and keeping a job. Never did I think when going to become a teacher that I would end up working form home blogging and even running, J9 Designs and it truly being this rewarding daily for me. When I do get compliments on my skills and talents, I also still can't believe how far I have come on levels with this in life. I also, never imagined being a published author in a successful anthology, but still somehow I am and amazed but this so much, too.
My Very Own Business
In the end, I know I did work hard for much of what I got. I am proud of it, but I truly still don't want to come off as though I am greedy about it nor do I want to seem conceded one but either. So, I truly hope this article didn't come off in the light, because most of what I wrote and shared here is mostly my own deep thoughts that I have pondered and still feel with all the hard work, I guess I just had some luck, too somewhere to get here to where I am now.
Now that I shared about the nicest thing ever done to me, please share with us today yours.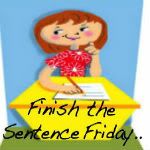 [inlinkz_linkup id=404251 mode=1]
It is officially Spring! Alex and Ani are excited to provide you with a new colorful beaded bangle collection. Brighten up your charmed arm color palette with vibrant hues and warm neutrals. Each bangle is expandable ensuring the perfect fit for every wrist. This completely original design allows everyone to have a piece of jewelry which is truly customized.
Brighten Up Your Charmed Arm Color Palette with Alex and Ani
Please Check Out My Lovely Sponsor of the Month…