Welcome back to Finish The Sentence Friday Blog Hop (FTSF). We give you a sentence and you finish it (however long or short you'd like). Please feel free to link up and follow any or all of our hostesses, which are below.

Plus, please be so kind to welcome this week's guest co-host: Ryan from That Ryan Girl. We are truly so excited to have her join us this week as a co-host!
And now for this week's sentence to finish: "My best dream ever was…"
Next week's sentence to finish: "I was found guilty…"
My best dream ever was…
I know this was supposed to be a Vlog, but to get a Vlog done in my home seems to be near impossible, because first just not to be enough hours in the day lately with Lily under the weather, two full snow days this week and working on another J9 Design's job, so therefore I am going to stick with what I know best and write my heart out here, instead of a video late at night when I finally have some quite time.
There is lots I could say for what constitutes a good dream. I have had my fair share over the years and many probably too racy or steamy to even go there here. This was definitely true when I was younger.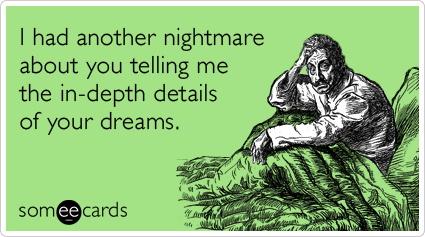 As I got older and specifically when I got engaged, I would have the dreams of my so-called wedding day. Some so clear and vivid like it was happening at that very moment.
After, we were indeed married, I dreamed about having kids and remember one dream where I could actually see my baby's face and was told even before the baby was placed in my arms that she (yes even in my dreams I had a girl) had very bright red hair, actually the doctor's exact words were, "Her hair looks like it is on fire!"
But now that I have kids, I will be honest and tell you I don't seem to dream that much, probably because I don't sleep enough to actually fall into a deep enough sleep to dream.
But I will say that if I had to pick one dream that was the absolute best, it was after my grandfather passed away.
See, it will be 15 years this Valentine's Day that my grandfather succumbed to blood clots from complications of hip surgery.
To be quite honest, every February as the month begins, I find myself feeling a bit down and just can't wait for the month or at least for Valentine's Day to pass. Add in that my grandmother also passed away 11 years after on February 3rd and you can understand why I am truly not a fan of this month.
But anyways, back to the dream. My grandfather had been gone for a little over a month and I kept having terrible dreams about him. I missed him so very much. Many that follow my blog do know that I had a special bond and relationship with him.
I kept telling my grandmother about these dreams at the time and after one very distinct told her that I would just like to have one dream of him where he didn't seem to be suffering and know he was ok even just one more time or day to see him like he was before.
A few days went by and the next dream I had of him, he came to me in my bedroom. He was talking to me, looked perfectly fine and I even remarked that he shouldn't be here, because he was indeed dead. He looked at me with a big smile, told me they let him come back for a short while to let me know that he was indeed ok. Then, he reached out and out his arms around me and embraced me in the warmest, tightest hug. I woke up shortly after and honestly could almost feel his arms around me.
My Grandfather Smiled At Me Just Like This In My Dream…
I remember telling my grandmother after the dream and we were both truly amazed by my dream.
Even after all this time, I know it was just a dream, but still some part of me does believe that if there is indeed an afterlife, this was truly divine intervention and my grandfather in his own way letting me know that he was indeed ok.
Trust me I still miss him and now my grandmother, too terribly, but that dream felt so real and was probably not only the best dream I ever had, but the closest I will get to my grandfather until we meet up in the here after.
And by the way, I truly am not sure I could have vlogged this one without crying my eyes out, so forgive me again for taking the writer's way out, but my heart just couldn't handle being on video sharing this without getting choked up a bit, because as it is I was indeed tearing up as I typed the words out.
Now that I have shared here, please tell me about your best dream ever, too!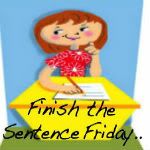 And for those who are still interested in purchasing any of the new Pandora Charms online for Valentine's Day, please click Pandora Towson's (my affiliate's banner below) to see pricing now, too:
Don't forget to check out my web design company for specials running at
J9 Designs
for all your web design needs, plus we offer
Paypal's Bill Me Later
, too! Also read our latest article on my very own BlogLovin Tips for Plucky's Blogging Tips & Tricks Series Part 2 with not only these blog tips coming your way but an awesome giveaway that is running now, too
here
.
Please Visit my Sponsor of The Month:
One Click Is All It Takes!!