Welcome back to Finish The Sentence Friday Blog Hop (FTSF). We give you a sentence and you finish it (however long or short you'd like).

Plus, please be so kind to welcome this week's guest co-host: Michelle from Dribbles And Grits. We are truly so excited to have her join us this week as a co-host!
And now for this week's sentence to finish: "I was found guilty…"
Next week's sentence to finish: "One of my hidden talents is…"
I was found guilty…
Of wanting to have daughter (or two) so I could dress them up and do their hair in all the cutest latest styles. Yup, I was always a girly girl and many already know I was the "pink girl" from way back. So, makes sense that I would dream during both my pregnancies that I would get to dress up two princesses.
But I digress and do realize it has been awhile on here since I have shared a true story about one of my girls. Trust me I am not in short supply, but sometimes they are one liners more in essence and end up just including them in my Thankful Things and weekly wrap-up posts instead.
But this particular incident actually started before the so-called moment that I noticed it and very much has to do with a bit of my own guilt by association so to speak.
I know that may not make total sense, but bare with me and I promise it will.
See it was a Tuesday morning. My kids were still very much asleep and I was reading blogs and catching up a bit as I normally do in the mornings. Well, I opened up my bestie, Lanaya blog here and she was discussing at length how her daughter, Reagan had just recently given herself an at home makeover of sorts. See, Reagan had used her scissors to cut a chunk of her hair off or give herself her first at home hair cut.
I was reading and thinking more about Lily who just had started to use scissors that past week in her 3 year old class. I actually even shared that I was going to tell Lily not to do this, which I totally did when she woke up a bit later, telling her not to give herself a hair cut with her scissors under any circumstances.
Lily told me, "Ok, mommy scissors are just for paper, not for hair cuts."
I was happy and thought I handled it rather well. I honestly didn't think I needed to say anything to Emma, because she had been using safety scissors for quite some time and she did do this once (barely even noticeable and only knew because my cousin who cuts her hair showed me when she had been trimming it in the past). So, from that previous incident had told Emma never to cut her own hair again.
Fast forward to the next evening. It was Wednesday around 6 pm and I was just taking the last bite of my pasta dinner that I was barely warm anymore, when I hear Kevin say, "Did you cut your hair?"
I really wasn't sure who he was talking to, but first thought again went to Lily.
However, I was clearly wrong, because when I looked down there was Emma on the floor who had asked for safety scissors to cut up a drawing she had been working on.
Paper slivers were on the floor and a 2 inch strand of her hair laid next to it.
Yup, Emma had just cut off a piece of her hair and given hereof her second very own at home hair cut!
I was fuming and now had visions of having to cut her long hair short. See this is the kid that was bald until 18 months old and even had less hair then my newborn baby, Lily when we brought her home (Emma was 16 months at this point!).
So, now that at 4 1/2 years old, she has long hair (granted still a bit on the thinner side then Lily) and enough for pony tails, pig tails and even braids, I was having a heart attack thinking about not being able to do her hair in all the cute styles I have been able to do in recent times.
Dramatic yes, but I waited long enough for cute little girl hairstyles.
And yes, Lily still has very long and thick hair, but still this just had me on the verge of tears. Kevin tried to calm me to no avail.
Then, I texted Lanaya, because the irony didn't escape me, thankfully she talked me down a bit (thank god for wonderful friends!), because yes she had just gone through this one herself, too. She told me to calm down, have a glass of wine and shoot myself (jokingly) if necessary!
Again the irony didn't escape and realized the girls have so many shared interests already (princesses and more!), why not at home hair cuts, too!
And then, I assessed the damage. It was on the side and actually looked like someone just layered her hair a bit and was able to kind of fix it to look like she now has layers on both sides.
So, in the end, all was well that ended well, but still both my girls now have heard me say at least a dozen times since, "Do not use the scissors to cut anything other then paper!"
Moral of the story…thank god for good friends (love you Lanaya) and good wine, too!
And yes, I also got my daughters, dressing them in all the cutest clothes and still have long hair to do!
Now that I have shared here, please tell me what you are guilty of, too!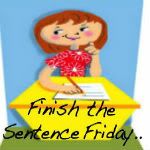 And for those who are still interested in purchasing any of the new Pandora Charms online for Valentine's Day, please click Pandora Towson's (my affiliate's banner below) to see pricing now, too:
This post contains affiliate links which means I may receive a commission if you click a link and make a purchase.
Giveaways This Week~
1. RAVPower~
Thanks to RAVPower, one of my luck readers has a chance to win their very own RAVPower External Battery Pack Portable Charger.
Just enter the Rafflecopter below.
All entries with be verified and only open to those in the US.
2. Amandas Books And More 2nd Blogiversary~
The Prizes are:
1 Beautiful set of jewelry by Alli Flair
1 Month Free Ad Space on Janine's blog
1 Month Free Ad Space on Tamara's blog
Contest runs: 11 February to 25 February (2014) Open: Worldwide/Internationally How to enter: Please enter using the Rafflecopter widget below Terms and Conditions: This competition is open worldwide. 3 winners will be randomly drawn through the Rafflecopter widget and will be contacted by email within 48 hours after the giveaway ends. Each winner will receive 1 of the 3 prizes. The first winner will be sent the beautiful set of jewelry by Alli Flair via standard post or airmail. Your host cannot be held responsible for what happens once the package is mailed. The second and third winners will each receive free ad space on one of the two blogs mentioned. The winners will have 72 hours to respond. If any of the winners do not respond within 72 hours, a new draw will take place for a new winner. Odds of winning will vary depending on the number of eligible entries received. If you have any additional questions – feel free to send an email to morleychristina(at)gmail(dot)com

a Rafflecopter giveaway
Don't forget to check out my web design company for specials running at
J9 Designs
for all your web design needs, plus we offer
Paypal's Bill Me Later
, too! Also read our latest article on our latest blog transfer and design for My Dishwasher's Possessed, too
here
.
Please Visit my Sponsor of The Month:
One Click Is All It Takes!!