Welcome back to Finish The Sentence Friday Blog Hop (FTSF). We give you a sentence and you finish it (however long or short you'd like). Please feel free to link up and follow any or all of our hostesses, which are below. And by the way, please note that there is NO linkup next Friday, we are skipping for Halloween.
And now for this week's sentence to finish: "One Halloween, I…"

One Halloween, I…
I have tried to recall Halloween's past and will admit I remember a lot from when I was a kid, but still so much of this time is foggy just slightly.
I recall my mom was big on making my Halloween costumes. While so many kids were the proud owners of store bought plastic costumes with masks, not me.
See my mom was a pro on the sewing machine having been taught by my great-grandmother and home ec as in school.
She loved this and was so proud to make me creations, such as a witch made from an old black dress she wore to a party or a pink checkered Little House on the Prairie dress.
While this made her so happy to do, I hated it so. Not to mention, the year she did the Little House on the Prairie creation, I was so not a fan of the show. Most little girls my age loved this show and wanted to be Laura Ingall's. Well, not me! I wanted to be Strawberry Shortcake or some other plastic nightmare costume.
I truly didn't appreciate that my mom loved me that much and went to all the trouble to make me something herself. When I think back I feel terrible for those thoughts, but back then I just wanted to be like every other little girl and didn't see it the way as I do now as an adult.
But I did grow up and am now a parent myself. So totally see this in a whole new light. To learn more about where I grew up, click here. (Hint: October Daily Challenge today -Tell us a bit about the place where you grew up. Don't forget to include a couple of photos!)
However, I honestly wish I had more pictures to share, but I couldn't get my fingers on all, but one of these old photos, because my mom's albums are buried in the downstairs closet, but thought I would share it above (can you find me?) and a picture from the first Halloween I shared with Kevin, as well as the third, too below.
I know I am changing the subject a bit and skipping ahead some years, but thought you might at least enjoy seeing these photos.
Both years, we were going to Halloween parties thrown by Kevin's brother and his friends.
In 2003, I dressed up as a Can Can Girl, while Kevin and his friend had dressed up as Lloyd and Harry from Dumb and Dumber.
Halloween 2003
And 2005, we dressed up in as Harry Potter and Hermione Granger Hogwarts' Style!
Halloween 2005
Total fun adult Halloween party nights and the pictures still put such a smile on my face.
Enjoy and Happy Halloween!! Definitely know I am excited to celebrate it with my girls this year!
Now that I have told you mine, tell me about your Halloweens from the past!!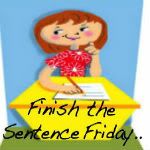 Current Giveaways for This Week~
Origami Owl Giveaway
Enter the Rafflecopter Giveaway below to win a $25 gift card for an Origami Owl purchase.
All Entries Will Be Verified & US Only Please Enter.
a Rafflecopter giveaway
Halloween Ca$h Giveaway!~Click the Image Below to Enter
Raising Reagan October Sponsor Spotlight Giveaway~
a Rafflecopter giveaway

Not In Jersey October Sponsor Giveaway~
a Rafflecopter giveaway

Daily Affiliate Offers (Always Check My Sidebar for More, Too!)~
Tiny Prints~5 Days of Merry Deals
Tiny Prints is offering 25% Off Tri-Fold Cards.
Click Here to Get This Offer!

Blogging Design Needs~
Don't forget to check out my web design company for specials running at J9 Designs for all your web design needs, plus we offer Paypal's Bill Me Later, too! And also, this week, we asked you to pose us your techy questions, which may be featured in an upcoming blog article.
Please Visit my Sponsor of The Month:
One Click Is All It Takes!!