Welcome back to Finish The Sentence Friday Blog Hop (FTSF). We give you a sentence and you finish it (however long or short you'd like). Please feel free to link up and follow any or all of our hostesses, which are below.

And now for this week's sentence to finish: "My blogging goals for this year are……"
Next week's sentence to finish: "If I had a million dollars, I…"
My blogging goal for this year is…
BALANCE!
That one little word says so much, but as much as I have shared that I need to indeed find a better balance still alludes me and my blog.
So this year first and foremost, I am striving for a better balance on my own little blog.
I love blogging, but I am not going to lie this past week taking a bit of time off was so very nice.
I am truly tired and have done this completely to myself.
I love FTSF, but to be quite honest the last two months, I dread Thursday night each week, because I stay up late to get the party in full swing on my own blog by answering comments and reading and commenting to those who link up.
Most know I have a 3 year old, who is totally afraid of the dark and now seems to crawl into bed with me to fall asleep a couple of nights a week, so 10 pm is hard enough to begin with, but then I am trying to get her to go to bed, while reading and commenting.
I love all that do join us and many of you are on my blog reading list during my week anyways, but still it is getting to be too much for me.
By the way, I am only really supposed to be commenting on a certain number and my co-hosts the same. Yet, I always feel guilty or like I am missing someone if I don't comment. That truly is just me, but keep telling myself that I should cut back, but then keep doing the same thing (my husband and co-hosts have told me this time and again and need to start listening to them more now then ever). Not sure why either other then pure guilt to not make anyone feel left out or unread.
Again, totally all me and I love my co-hosts and they all know I am just crazy with my commenting. But I do think if I want to stick with FTSF and make it work for me, I am certainly going to make some changes. Starting with doing a bit less commenting at times if I want to keep my sanity in check during the week and even with this linkup by sticking to commenting on the listed numbers I should be doing.
I really hope I am not offending anyone, I seriously do try my best, but I just can't do as much as I have here without burning out, I feel.
Even posting, I am re-adjusting my posting schedule and not sure which days I will pick, but not sure I will post daily anymore. I am thinking of posting Mondays, Wednesdays and Thursday night for FTSF, as well as my Thankful List on Saturday with an extra post here and there need be, but the four posts a week, plus designing seems to be the ticket in my eyes right now.
Please don't take my venting here as that I don't love all my readers and my blog, because I do, but to be honest I need downtime, too. So now again more then ever I am just realizing it and going to try my best to revamp a bit and indeed come up with a better solution for me, as well as my blog.
So stay tuned for all of this in the weeks and months to come now.
Now that I have shared my blogging goals for the new year here, please share yours with us now!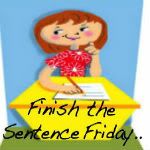 And as I mentioned previously, I am now a proud affiliate marketer for Pandora Towson.
Don't forget to check out my web design company for specials running at
J9 Designs
for all your web design needs, plus we offer
Paypal's Bill Me Later
, too!
One Click Is All It Takes!!