Welcome back to Finish The Sentence Friday Blog Hop (FTSF). We give you a sentence and you finish it (however long or short you'd like). Please feel free to link up and follow any or all of our hostesses, which are below.
And now for this week's sentence to finish: "I deserve a medal for the time I…"
And the next sentence to finish: "The bravest thing I've ever done is… "
I deserve a medal for the time I….tried to do homework with my 4 year old.
Medals, but Sadly Not for Me!!
Being a teacher in my past, I have lots of homework to former students over the years.
I would assign it daily and send them on their merry way, never quite thinking or wanting to think about what goes in behind closed doors in their homes when the went home to complete said homework assignments. By the way, that is assuming they actually did it, but I digress.
Now, I am no longer the teacher, but the parent helping to complete the homework.
Last week my girls started back up with pre-school for the year.
Lily is in the 3 year old program and not getting much homework to be honest, but Emma is now in the 4 year old program.
Four year old pre-school now is there to prepare the kids more so then ever for kindergarten and the rest of their academic futures.
I was born in the 1970s and was in Kindergarten in 1982. At this time, kindergarten was not what it is nowadays by any means. Back then, we were only there half a day and it was a glorified nursery school experience.
I don't even remember getting much homework, but now homework starts in pre-school at 4 years old.
On the second day of school, Emma came home with an assignment to trace a line using the rainbow method, which is to have the child pick out three different color crayons and trace the line three times with the different colored crayons.
Seemed simple and easy enough. I was a teacher again and taught middle school math and science. Teaching 4 year old to trace a line shouldn't be difficult.
Let me just tell you from the onset, I met my match as a teacher. We started and Emma needed to have a purple, red and yellow crayons. No other colors would do. Then, she began to show me how you have to push, push, push the crayon with the pointer finger of the other hand to get it neatly across the page to the other side of the line (this seemed harmless enough).
I forgot to mention, we were told to make copies of every homework assignment, so as to let them practice before doing it on the real sheet. So, the practice sheet went fine, but by the time she got to the real deal, she was already tired from the long day, as well as doing said practice sheet that she was getting careless, sloppy and telling me, "She could do it herself".
Once the lines were done and definitely were more then a bit messy, she had to color the images that the lines were connecting (like a dog had a line connecting him to his dog house).
Emma decided to color every image purple (not light purple, but dark). Seriously couldn't tell the dog from the dog house when she was done.
Actually before she finished, she was in tears about being told nicely by me that maybe she should use a different color for the next images of the fish to his bowl.
I ended up calling a time out and telling her she would take a break. I called Kevin at work and told him what was going on and asked him if he would try to sit with her when he got home and see if the results would be better. After all, he was an art teacher and this was coloring not math!
By the way, it did get completed with Kevin, but not before she grumbled and complained some more with him.
In the process, I took to Facebook where a relative of mine was complaining about her elementary age daughter and the same topic of homework.
Even the next day, this topic came out waiting to bring the kids to the classroom and other parents confided in me that they too had their issues with homework the night before.
I was secretly happy it wasn't just me, but will admit I may deserve a medal for all the many nights I will be doing homework with both Emma d Lily in the next 10-12 years.
God help me, if not a medal maybe a little hug!! (Bonus if anyone can tell me what I movie I just quoted!) And definitely not the next night's homework being a sheet of cutting lines with a safety scissor, where Emma almost cute my hair with said safety scissors. Just another night in paradise!
And by he way, since she had to do homework with her father who may be a bit of a perfectionist, mixed with OCD, she has been doing her assignments perfectly with me this whole past week now!
Now that you have told you why I deserve a medal, tell us why you think you do!!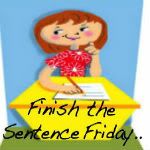 If You Missed My Earlier Post Today on Why Bandaids Are Like Crack for Kids..~~
Click
Here
!
Enter These Giveaways~
To enter this past week's giveaways that I have been a part of and had running on my page, please click here to enter all the rafflecopters. Thanks and good luck, too!!
Daily Affiliate Offers (Always Check My Sidebar for More, Too!)~
Mabel's Labels is offering two great 50% off promotions! On 9/19, Mabel's Labels is offering 50% off Pirate Ship or Skull 'n' Crossbones Sticky Labels in honor of International Talk Like a Pirate Day. Plus, on 9/20, Mabel's Labels is offering 50% off Plane Sticky Labels in the first ever Talk Like a Pilot Day created by Mabel's Labels. Don't miss your chance to shop these great offers!
Hollywood Star Inspired Sale Featuring Drew Barrymore at One Kings Lane – This sale is on today. She first captivated us as the adorable pigtailed Gertie in E.T., but, born into the legendary Barrymore acting dynasty, Drew was predestined to be a star. She's grown up, branched out, and soared since then, but she never lost her unique charm, free spirit, and irresistible brand of approachability. Her home style follows suit: Funky, eclectic, and from the heart, the environments she creates are all about comfort, inspiration, discovery, and things she loves. Every item here is from Drew's personal collection. A portion of the sale proceeds go to donorschoose.org.
J9 Designs
for all your web design needs, plus we are now offering
Paypal's Bill Me Later
, too!
Please Visit my Sponsor of The Month:
One Click Is All It Takes!!