Welcome back to Finish The Sentence Friday Blog Hop (FTSF). We give you a sentence and you finish it (however long or short you'd like). Please feel free to link up and follow any or all of our hostesses, which are below.
And now for this week's sentence to finish: "I wasn't really myself when I…"
And the next sentence to finish: "If I had a magic wand, the first thing I'd do is…"
I wasn't really myself when I….
When I was hospitalized and put on bed rest during my pregnancy with Lily.
I remember that weekend before perfectly. It was Emma's first birthday. We had the big family 1st birthday party.
In hindsight, I realize now this celebration was more for us (she doesn't remember this or anything from this time in her life), but still had to do it.
And actually the Monday before I had just hit the 20th week mark in my pregnancy and had been told that Lily was indeed a girl by my sonographer by telling me, "Brothers are nice, but sisters are the best and Emma is going to be a big sister."
So going into her party 5 months pregnant with another little girl measuring perfectly was the icing on the cake for me.
I recall the setup and celebration. It was a beautiful, warm summer day. Perfect for the pool party we threw.
It went fast, but didn't sit still that whole day or the weekend either.
Monday morning hit and I still on the go with trying to organize all the gifts Emma got, as well as straighten up her nursery.
I took a bathroom break and when I wiped there it was-blood. Wasn't much, but definitely there and panicked.
I had never bled or spotted in my first pregnancy. So this was definitely new to me.
I told Kevin, who was off from work. He told me to call my OB, which I did.
I got an appointment immediately for that morning.
By the time I got there, the spotting had stopped and it was as if I imagined it. I was told that my doctor did believe me though and to take it easy. I asked if going to a movie would be considered "taking it easy". My doctor told me that as long as I was sitting than it should be fine. We ended up seeing Despicable Me that afternoon, while Emma napped (grandma stayed there while we did this). All seemed ok now or so I thought.
However, I had two more instances where I spotted and by the third time in less then two weeks, I was indeed hospitalized, where I admit I cried to all the nurses that I missed my baby. I had just had the pictures printed from Emma's first birthday and showed them to all that saw me while I was in the hospital. See, I had never been away from her overnight before this and was totally lost without her.
Yet, this was the first time I distinctly remembered feeling like I was indeed a mother to two. On one hand, I missed Emma and was worried about her not having me, but on the other hand I was so scared and worried about my other little girl even though she wasn't here in the flesh yet.
Thankfully, I was only in over night, but I was put on bed rest for the the next month due to being found to having placenta previa. The truth is the whole experience felt surreal and I wasn't truly myself for it. I had help with my mom, who watched Emma during the day and Kevin in the evenings at night during my month of bed rest. But it was truly so hard not to be able to be hands on with my little girl, but deep down I knew why, but still my mommy guilt was over time. Just so happy that she was indeed too young to remember this time.
However in hindsight now, I thank god everyday that this experience is behind me and that Lily was born perfect and healthy at 39 weeks, as well as the fact that she is a perfect little girl on her way to being 3 years old. As well as, that both girls truly love one another so very much!
So how about you, when were you not yourself??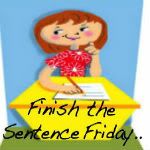 Today's Affiliate special of Melissa & Doug Sale at One Kings Lane being back starting today and ends Monday, August, 26th. A trusted name in child's play, Melissa & Doug is synonymous with thoughtful, interactive, high-quality toys, beloved by parents and kids alike. This selection includes a wide range for toddlers and older kids, from colorful pull-alongs to crafts and puzzles, all made to keep little hands busy and brains engaged. These are high quality toys at great One Kings Lane prices. Check below for more details and some of the expected best sellers.
Please also check out this week's giveaways here. Also, take a look at J9 Designs for a fabulous customized service that I am offering for social media buttons, please check it out here.
Please Visit my Sponsor of The Month:
One Click Is All It Takes!!