Welcome back to Finish The Sentence Friday Blog Hop (FTSF). We give you a sentence and you finish it (however long or short you'd like). Please feel free to link up and follow any or all of our hostesses, which are below.
And now for this week's sentence to finish: "The best decision I ever made…"
Next week's sentence to finish: "I have absolutely no interest in…"
The best decision I ever made…
Joining Match.com!! Strange answer for some I may know, but if I hadn't my life as I know it may never have been quite the same.
Here is a copy of the original e-mail, I sent that Kevin actually has saved after all these years by the way:
To: cunningham77 (cunningham77@talkmatch.com)
From: zepplin3055 (zepplin3055@talkmatch.com)
Subject: Hi there….I just wanted to drop you an e-mail and tell you a little bit about myself. I am a 26 year old NYU education graduate student. I live in Massapequa. I have long blond hair, brown eyes and am 5'2″ and weigh 100 lbs. I am looking to meet a nice, smart and honest guy. I read your profile and was hoping to talk to you. Please e-mail me back at zepplin305@aol.com. Hope to hear back from you soon.
Janine
Many also know that met Kevin on Match.com, but for those that don't now I guess you indeed do know now. But if you don't know the full story, feel free to check it out here now.
See Kevin and I lived 5 minutes away from each other. Graduated the same year from neighboring high schools (we are literally 4 weeks part in age). We even went to the same college at the same time for our undergraduate degrees. Frequented the same bars, clubs, restaurants and movies, too.
So I am still quite shocked that we never met before I placed that fateful ad to seek him out and write him on Match.com.
Where It All Started -The Dating Years: 2003-2005
Just glad in the here and now that he did answer my message back and the rest is history.
But still the thought of if I hadn't joined Match.com when I did and had not met him is just too inconceivable to bear.
For not only would I not have Kevin in my life (as much as we can drive each other crazy, don't even want to fathom this), I always wouldn't have my two crazy, little princesses. And that is a thought I refuse to even ponder.
Thank god I did make that decision, when I did!
Now that I shared what the best decision I ever made, please share with us today your best decision ever.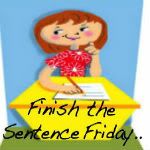 [inlinkz_linkup id=396341 mode=1]
It is officially Spring! Alex and Ani are excited to provide you with a new colorful beaded bangle collection. Brighten up your charmed arm color palette with vibrant hues and warm neutrals. Each bangle is expandable ensuring the perfect fit for every wrist. This completely original design allows everyone to have a piece of jewelry which is truly customized.
Brighten Up Your Charmed Arm Color Palette with Alex and Ani
Please Check Out My Lovely Sponsor of the Month…