Welcome back to Finish The Sentence Friday Blog Hop (FTSF). We give you a sentence and you finish it (however long or short you'd like). Please feel free to link up and follow any or all of our hostesses, which are below.

Plus, please be so kind to welcome this week's guest co-host: Lisa Witherspoon from The Golden Spoons. We are truly so excited to have her join us this week as a co-host!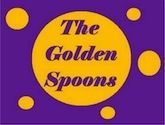 And now for this week's sentence to finish: "If I had a million dollars, I…"
Next week's sentence to finish: "I once saw the biggest…"
If I had a million dollars, I…
All I hear is Barenaked Ladies singing this song for some reason.
Seriously they say all it takes is a dollar and a dream. Well, NY State Mega Millions has been reaching a great lengths with how much they have been giving away, that ever so often I have found myself even buying a ticket dreaming of that million dollar (or more) win.
As I write this, I am headed to check my ticket from yesterday that I purchased New Year's Eve (yes I am writing this in advance, since I am stuck in my house with a blizzard outside) . Hang on while I check. Be right back, promise (unless I win and I faint from sheer shock and awe!).
Ok, I am back and so not a winner. Didn't even have one number.
Didn't Even Get One Number!
But then again someone told me they once got 5 out of 6 numbers. Do you know what they won?
A measly $56! Seriously, not living the good life or on easy street I suppose after that big win!
But anyway, the prompt asked what I would do if I did win a million dollars.
Since I didn't win this one, but hey the jackpot is up to $61 million now, let's pretend! Except now, we are expecting a blizzard and kind of stuck in my house.
Oh well, still let's make believe here and today for the prompt.
So if I had a million dollars, here are a few things I would do with it:
1. Help both my parents and Kevin's parents live more then comfortably and never having to work another day in their lives.
2. Make sure to set more then enough of the loot for the girl's college education so they would never have to worry about paying off college debt someday like dear old mom and dad.
3. Along the college debt lines, I would pay off my one student loan and Kevin's two loans completely. Nothing would make me happier then to cut a check to get rid of all of those loans that even though both of us are highly educated has not helped much in the way of gaining employment as teachers in this economy.
4. Buy a large, gorgeous house that Kevin, myself and the girls could live happily in.
5. Save the rest for a rainy day!
Seriously these are just a few that come to mind, but honestly never think I will win or make a 1 million so I honestly couldn't even think what else I could do with it. Just seems so far removed if that makes sense.
But here is to dreaming!
Now that I told you my champagne and cavair dreams today, please play along and tell us what you would do with a million dollars with us today!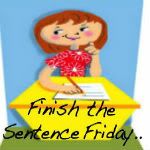 And as I mentioned previously, I am now a proud affiliate marketer for Pandora Towson.
Don't forget to check out my web design company for specials running at
J9 Designs
for all your web design needs, plus we offer
Paypal's Bill Me Later
, too!
Please Visit my Sponsor of The Month:
One Click Is All It Takes!!