Welcome back to Finish The Sentence Friday Blog Hop (FTSF). We give you a sentence and you finish it (however long or short you'd like). Please feel free to link up and follow any or all of our hostesses, which are below.

Our Special Co-Host This Week Is (and so happy to have her joining us!):
Sarah Rudell Beach from Left Brain Buddha. So, please do visit her and show her some love today.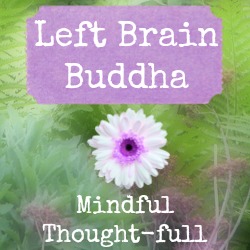 And now for this week's sentence to finish: "The most unexpected part of being a grownup is…"
Next week's sentence to finish: "What I really want to scream out loud is…"
The most unexpected part of being a grownup is…
Seeing how much things really do change regarding how you think of your parents once you do grow up.
See I find it fascinating and oh so interesting how things have changed so much from when I was little. Now that I've been in my thirties, the differences are glaring.
I remember spending whole days on the weekend glued to Saturday morning cartoons and trying to avoid doing "family stuff" with my parents. I was a child, after all, and it's hard to pass up the latest Bugs Bunny episode over going to the park, where I would just sit around wishing I was back home.
But oh how the times have changed.
I guess that's what maturity does to you and your relationship with the parents. You finally wise up and realize that you have a finite amount of time to spend with your loved ones. Likewise, you drop that teenage angst attitude and realize they're actually really cool, down to Earth people with a lot to share.
Mom and I-2006 Before My Wedding (All Grown Up!)
I absolutely love cooking a meal with my folks either on the grill or just in the kitchen (which is way better than the one at my apartment, that's for sure). I have a complete blast going to the car shows around the area with my dad or running around town looking for sweet deals at yard sales with my mom.
In a lot of ways it feels like I never really grew up – though I am independent and have been for many years, now – but I guess it's just this feeling that they're not really just my parents anymore – they're my friends.
Nowadays one of my favorite things to do on the weekends, often more so than going out with friends, is to spend time with my parents, sit outside (in the warmer, nicer weather), and talk about what's going on. I remember this last time when we were out there for hours in the backyard last summer under the canopy, surrounded by lights, and thinking that it couldn't be any better.
The way my mom had touched up the place with wind-chimes, plants, and lights (she told me you can find outdoor patio lights online) made it very Zen. We sat there for hours, catching up on what's happening in our jobs, craft projects, relatives, siblings, and other family-related events.
To me this is far better than spending another night in front of the T.V. watching shows you don't really care about.
I guess where I'm getting at with this article is that parenting seems to have a big payoff. I think my parents did a great job at raising me.
· They were patient
· They understood the need for alone time
· They encouraged my projects
I may not have shown my appreciation at all times because of angst and societal pressure put on by your peers throughout school, but all that has melted away and now our relationship is better than ever.
If you're reading this and you're feeling like you're not bonding with your children – just hold out. Keep being an amazing mom or dad. Keep showing them unconditional love. Keep inspiring them to do great things. Keep instilling the value of family (without being too overbearing).
They will drop the antics. They will be there. In time, they will come around. I keep hoping this is true with my own kids and just do my best everyday now to be the best parent possible like my parents were with me, too.
And now that I shared what I have found the most unexpected part of growing up, please share your thoughts on this here with us today!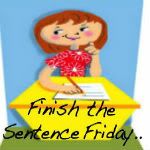 [inlinkz_linkup id=375743 mode=1]

This Week's Giveaways:
The Vintage Pearl is giving away two $50 gift certificates.
Just enter the rafflecopter below to get a chance to indeed win. The giveaway is open to all US residents and all entries will be verified.
Enter the rafflecopter giveaway below for your very own signed copy of It's Really 10 Months below, if you haven't already. For more on this book, click here.
Julep Affiliate Sale~
Up to 65% off in Julep's End of Season Sale on all your beauty and makeup needs. No coupon code needed! And the sale is ongoing now running through 3/2/14 while supplies last.
*Quantities are extremely limited. All items purchased in the Savvy Deals catalog are final sale. No additional discounts or offers may be applied to Savvy Deals pricing. No adjustments on previous purchases. Taxes vary by location.*
Don't forget to check out my web design company for specials running at
J9 Designs
for all your web design needs, plus we offer
Paypal's Bill Me Later
, too! Also read our latest article on our latest blog transfer and design for My Dishwasher's Possessed, too
here
.
Please Visit my Sponsor of The Month:
One Click Is All It Takes!!