Before I begin today, just wanted to share something here and now!
Help make a dream come true! I'd love to hit the Amazon Best Seller's List. Here's how we can make that happen… Download your copy of The Mother of All Meltdowns (a book I co-authored along with twenty-nine fellow bloggers) for just $0.99 – TODAY ONLY. That's less than the Starbucks you're currently sipping and would sure make this lady very happy! If you indeed want to know what play-dough, vacuums and heat waves have in common, then click the image below to purchase!
Welcome back to Finish The Sentence Friday Blog Hop (FTSF). We give you a sentence and you finish it (however long or short you'd like). Please feel free to link up and follow any or all of our hostesses, which are below.
And now for this week's sentence to finish: "The best part of my day is.."
And the next sentence to finish: "One Halloween, I…"
The best part of my day is…
Some may say the first thing when they wake and all the possibilities if the day, but I am not, nor have I ever been a morning person. So scratch that off the list.
Don't get me wrong once I am fine, but I need a few minutes to cope with waking.
Others may say when my kids get up for the day, but then no one has a Lily, who is about as much of a morning person as her mom. She cries to be able to take her pillow and blankie with her to breakfast. So not a fan of the whining, but this I suppose is totally my fate with two girls.
One may even say lunch or dinner, because of all the great food possibilities. Don't get me wrong, I love meal time and definitely love to eat , plus Kevin is finally home for the day at dinner, but still not my favorite time of the day.
Others still may say the quiet of the night time to get to catch up before going to sleep and will agree I do love this time of the day, because I can totally finally unwind after the long day. And the new TV season shows or a great book helps this part of the day to be that much sweeter, but still not my absolute favorite part.
My absolute favorite part of the day is picking up the girls from school. The thing is, I am the one who drops them off daily for the 2 1/2 hours. Those hours go by quickly with all the work I get done and they are truly a welcome help to getting caught up a bit each day. But it is very quiet here and when I go back, I believe I get to miss them a bit, as well as they, too, get to miss me.
I usually pick up Emma, first, because her classroom is first in the hall and she always come running out with smiles, regaling all she did at school for the day. Them , we walk to the next classroom and Lily is usually one of the last to be dismissed, because I have to wait on the first line to indeed get Emma. But most days when she sees me, she comes running out happily with all smiles and usually giving me the biggest bear hugs possible.
I must admit it is the best feeling. After that comes the playground if it is nice out and will admit so not a fan. For those of you who read Mondays's post, you may remember and know a bit more why, but if not click here..
So, it can go downhill if the beastly afternoon tantrums and meltdowns do occur, but for those few minutes when I do pick them up, all is well with the world.
Now onto the October Daily Challenge for today: Name at least 3 scents that trigger a good or bad memory~
That being said, if asked what my 3 favorite scents are to complete the daily challenge, I would say in this order:
My girls fresh out the bathtub. They smell all squeaky clean and totally fresh. Off of this one was when they were first born and that fresh newborn smell. That truly was amazing and will say one of the best all time smells.
The next is Kevin all clean shaven with aftershave and Victoria's Secret Very Sexy Cologne. I must say he has used this cologne as long as I have known him and just so him. Totally makes me feel like I am home for sure.
The last one is why I love this season, because I am such a sucker for the pumpkin spice smell. I just cannot get enough of it and bonus points if it is with a vanilla cupcake, because that truly is heaven on earth as far as a scent goes for me!
Now thatI have told you mine, what is your favorite time of the day and do you have any favorite scents, too!!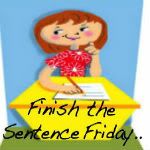 Current Giveaways for This Week~
Origami Owl Giveaway
Enter the Rafflecopter Giveaway below to win a $25 gift card for an Origami Owl purchase. All Entries Will Be Verified & US Only Please Enter. a Rafflecopter giveaway
Halloween Ca$h Giveaway!~Click the Image Below to Enter
Weekly Affiliate Offers (Always Check My Sidebar for More, Too!)~
Tiny Prints is offering free shipping on all orders. -No minimum order -Stackable: MAY be combined with other offers for big savings -Good for a very limited time only -Best shipping deal of the year Click Here to Get This Offer!
Build A Bear~ Just in Time for Halloween!
Online Exclusive! Limited Quantities! Pumpkin Pal Teddy and Pirate Bear! (Valid Web only. While supplies last.)
Blogging Design Needs~
Don't forget to check out my web design company for specials running at
J9 Designs
for all your web design needs, plus we offer
Paypal's Bill Me Later
, too! And also, this week, we asked you to pose us your techy questions, which may be featured in an upcoming blog article.
Please Visit my Sponsor of The Month:
One Click Is All It Takes!!