Never did I dream before coming a mother of all the truly horrifying and scary things that could occur. When I was pregnant with my first, I could not wait to lay eyes on her and I naively thought that I would give birth and come home to a perfect baby. This baby sleep and just be the perfect little girl.
Yes, I was afraid of childbirth, but my thoughts for after were anything but reality.
Because in reality, I came home to a real fright night totally fit for Halloween or any other scary night you could conjure up.
My perfect baby was so perfect the day we brought her home. She wore her best take me home baby outfit, slept all day long, barely made a peep and was like every baby doll I had ever had as a child, except she was alive, a real baby, indeed not really a doll.
But then 11 pm hit that night and all hell broke loose. She started to cry and just wouldn't stop. She screamed, turned herself red and even tried to throw herself out of our arms. We tried everything that we could imagine to make her stop. We changed her diaper, fed her, burped her and this just went on and on. She finally settled around 3 am. You read that right and it took 4 hours to get her to calm.
Emma had colic and this went on for months after night after night. I still am not sure how I survived and this was truly my worst and first nightmare as being a mom. And trust me a few meltdowns came from Emma, Kevin and me, too during this time!
Our first Halloween, Emma was a little over 3 months old and still knee deep in colic. She barely let me dress her up and not one smile. I remember just wanting to see her flash a smile, but no such luck.
However, it did get better (eventually), but then got replaced with teething, toddler years and then add in baby number two. You get the picture even though one nightmare ended others followed. Guess what? More will follow still yet, too.
When I got asked to contribute to The Mother of All Meltdowns, I remembered thinking I have to pick just one. I tried my best to pick the most recent that had happened, but trust me I had so many more I could have shared.
I was talking to a few of the women, who also contributed to this book recently. One in particular, Lisa of The Golden Spoons, who suggested we pose the question: "What is the scariest thing about motherhood?" to our readers.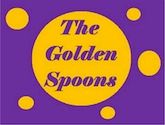 I then asked this question recently on my Facebook page and got some chilling answers. Lisa also is doing an article on this today, so please stop by and give her some love, too.
So, if you are a mom or even a mom to be, read on to be truly frightened this Halloween by some of the answers, I did indeed receive.
Sophia from Twenty Five Seasons shared: "The scariest part about raising children? Oh gosh. I could go on and on. I wouldn't want them to make the same mistakes I did. I don't want them to lose their innocence too soon. Not only to sex, but in general. I want them to be able to be able to play outside without the fear of someone snatching them and doing vile things to their precious little bodies. Having their heart broken too soon. The fear of rejection and bullying. I fear someone would make them feel like they are not enough when I know they are all they should be. Like I said, I could go on and on. I almost lost my daughter because of bullies."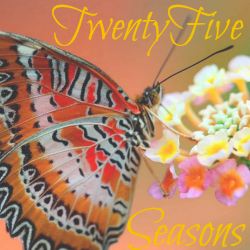 Jhanis from Fascinations of a Vanilla Housewife wrote: "Running out of the house during a 7.2 earthquake, carrying your toddler and crying, because your other kid is still in school. This morning was the scariest thing I have experienced as a mother."
Amy from Consider Me Inspired told me that the scariest thing about motherhood is "The feeling of hoping you are making the best choices each and everyday for their little lives. I often worry about this; will they grow up to be faithful, giving, honest, confident, compassionate and as loyal as we teach them to be? How will they feel about the choices we made for them?"
Ashlee from Willfully Disobedient told me, "Experimenting with solid foods has been pretty scary to me. Will he choke? Is he allergic? Am I giving him the right stuff at the right time? I realize it probably sounds silly to a lot of the seasoned moms out there, but my one and only is just 11 months old."
Shelly also said, "I think each stage has a fears. I have a teen and almost teen. And right now, it's hoping that they can take care of their own families, be successful. The thought of the economy, if they have student loans, if they choose not to go to college and work in a trade. Will it be enough? I never want to die someday worrying that my boys can't provide for their own. It's scary right now. And all the influences out there…. Omg! All you can do is hope for the best, and communicate with them as much as you can.
Kelly from The Real Housewife had this to say, "When I gave my 16 year old daughter car keys and allowed her to drive off into the world trusting her agenda." And then she added this when I responded, " GPS BABY!"
Anna from Learn Like A Mom responded, "Losing your child, having your child kidnapped and being helpless, your child getting hurt, many, many worries that are just scary!"
Anna from Learn Like a Mom!
Thank you to all who responded and was so happy to share their answers here today.
Happy Halloween to all today and I hope it is as scary as you want it to be.
And For more scary motherhood stories, click here
Don't forget to check out my web design company for specials running at J9 Designs for all your web design needs, plus we offer Paypal's Bill Me Later, too! And also, next week, stay tuned for a brand new Ask J9 Designs Article to help with your techy questions and don't forget to ask your own techy questions, which may be featured in an upcoming blog article, too.