Welcome back to Finish The Sentence Friday Blog Hop (FTSF). We give you a sentence and you finish it (however long or short you'd like). Please feel free to link up and follow any or all of our hostesses, which are below.

Our Special Co-Host This Week Is (and so happy to have her joining us!):
Tarana from Sand In My Toes. So, please do visit her and show her some love today.
And now for this week's sentence to finish: "What I really want to scream out loud is…"
Next week's sentence to finish: "My favorite decade was…"
What I really want to scream out loud is…
No More Money Talk!!
Seriously, when I hear Kevin tell me again that we need to save more money in our savings account, I just what to shout this from the top of my lungs.
Recently, we had our age old debate about finances in our house.
See we have a lot saved already in our savings account and I also save all my blogging & design money in a separate account monthly, as well (yes I do make money now from both and am proud I can contribute).
The thing is Kevin's paycheck is what we pay bills and live off of it. And still he would like me to find more out of there to save with. We decided that we would try our best to live off his salary and use a portion of it to save further for a house, too.
I proudly paid off all the Christmas bills in January and have no debt from that. Then, thanks to Obamacare, we were told our health insurance through his job would remain intact, but that we would have to contribute half of one of his monthly paychecks for his January 31st paycheck. Granted it was just one paycheck for the whole year (so they tell us), but we (the four of us) had to live on half his bi-weekly pay for two weeks.
I scrimped and saved all leading up and only needed to dip in for $200 dollars to our savings during this time.
Not trying to pat myself on my back, but still I thought I did a good job economizing for that time.
But then came the realization that I haven't been able to save much for both January and February, because of this. January was me gearing up and February, I played catch up.
Now, as spring approaches and we are heading into March, I am beginning to see the light of day, but it is going to be a slow process it would seem to be able to save as much as I was before the holidays and the health insurance paycheck crunch, too.
Yet now more then ever, I will definitely need to be more creative on finding ways to cut back and cut corners a bit to do this.
We do need to live though, however there has to be ways to save more of this money and figured I could list a few ways that could help us and maybe others, too.
1. Meal Planning – I know that Karen from Dino Hero Mommy does this and may need to be more thoughtful on this for our house now. I try my best to do this when I make my grocery list and plan out what we are going to eat and also try to plan around sales/coupons more, too. I am truly not a coupon junkie, but will have to try to use what I do have and find.
2. Buy Paper Goods and No Perishable Items in Bulk – My local store always has sales on certain brands of water, paper towels and even toilet paper. And every once in awhile not only are they on sale, but offer coupons. It is at this time that I am going to try more then just one to bulk up and save money.
3. Save on Entertainment – We already don't go to the movies very often, but also have been reading a lot. Granted I used credits I had in my Kindle and iTunes accounts, but when those run out, I will have to try to buy books when they go on sale and keep a better eye out for that, because Kindle especially runs specials on books very often even for only a few days at a time.
4. Credit Card Purchases – Believe it or not, we don't have any credit card debt and we only charge what we know we can afford to pay off in a month't time, never paying interest. So, this one should be an easy one by just making sure that I possibly can charge less then what I can even afford. See, I say should be easy, but still have to try better at this.
5. Sit down and make a budget – I have done this before, but now that I am trying to save even more I should definitely probably redo this and make sure I know what I can afford to save and try my best now to stick to it.
Now that I started to list my ways to save more money. Does anyone have any others that might help me? I know logically like I stated earlier we do need to live and not completely cut everything we love out, but just looking for some more ways to economize a bit now.
And now that I shared what I would scream out loud, please share your thoughts on this here with us today!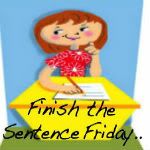 [inlinkz_linkup id=378682 mode=1]

Julep March Birthstone Collection-
Introducing Aretha – Aquamarine for March, the newest addition to our gold-capped Birthstone Collection. She's a gorgeous multi-dimensional glitter top coat, perfect for March babies or a someone special with a March birthday.
Aretha is a tribute to a musical superstar—the soul queen, jazz diva, gospel godsend that is Aretha Franklin, born March 25.
Available while supplies last!
Did you know that Maven subscribers get 20% plus free shipping every day, making Aretha only $11.20 instead of $14.00. The Julep Maven subscription program gives you exclusive access to the latest trendsetting new nail colors and beauty products that are just right for you each month. Take the Maven Style Quiz to get started and get your Welcome Box for free (use code FREEBOX and pay $3.99 shipping).
Don't forget to check out my web design company for specials running at
J9 Designs
for all your web design needs, plus we offer
Paypal's Bill Me Later
, too! Also read our latest article on our latest blog transfer and design for My Dishwasher's Possessed, too
here
.
Please Visit my Sponsor of The Month:
One Click Is All It Takes!!