Welcome back to Finish The Sentence Friday Blog Hop (FTSF). We give you a sentence and you finish it (however long or short you'd like). Please feel free to link up and follow any or all of our hostesses, which are below.
And now for this week's sentence to finish: "My best summertime memory this year was…"
And the next sentence to finish: "I deserve a medal for the time I…"
My best summertime memory this year was…
Really? My first thought was I have to pick just one. But then I remembered I co-host this linkup and thought I could bend the rules just slightly.
As most know Kevin took off Mondays this past summer. If you follow my blog, then you will probably remember most of these memories I am about to share today.
Like I said, I honestly couldn't pick just one, because this was a great summer and we did so many family activities on all our long weekends.
Beware this post is a heavy photo induced one, but hope you will enjoy this walk down memory lane for those who do indeed follow and those who are new to my blog hope you have fun taking a look at our summer shared in pictures now.
And by the way, we just had our last Monday last week. So, I am a bit sad, but putting this post together and going through the pictures again definitely helped make it a bit easier to cope.
Those Weekends though were filled with heat waves induced swims, rainy Mondays with blockbuster movies, soccer Saturdays, dinners out and Splish Splash, plus Emma's 4th Birthday, too!
Get ready, Get Set, Go!!
First Hot Day of The Summer
Now that you have seen all of my summertime memories, how was you summer? Please do share your memories now.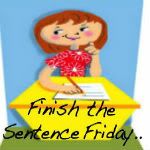 Now, please be sure to enter EnergyBits contest in the below Rafflecopter if you did't yesterday. *Please note the giveaway is only in the US and all entries will be validated.*
Still Time to Join My Blogiversary Celebration If You Haven't~
Daily Affiliate Offer (Always Check My Sidebar for More, Too!)~
Shopping for kids can be pretty tough; you want clothing that's durable yet comfortable, and looks great at the same time. Well, with Reebok's new kids apparel line, we've got you covered! With shorts, tshirts, compression tops, hoodies, and fleece, the new Fall line of kids apparel on reebok.com is perfect for school and for play. Fit out your boys for fitness with the Alright Tech Top. The interlock construction offers durability and stretch, while the contrast details add sport-ready style. In great colors like sonic green, black, and blazing orange, this lightweight shirt is perfect for layering, playing, and studying.

To match the Alright Tech Top is the Trainer Pant! Designed for warm-ups, fitness, and everyday style, the kid-friendly Trainer Pant features a durable double knit construction and convenient side pockets for storage.

And for the girls are the compression fit Strong Teck Top and the Abigail pant, just to name a few. These items will help keep girls warm while still allowing for maximum mobility! Fitted to a girl's style and strength, the compression fit Strong Teck Top features mesh inserts for breathability, thumbholes for support, and raglan sleeves for sportier draping.
Soft, warm and stylish, the Abigail Pant is a perfect addition to any girl's fitness wardrobe. The flatlock stitching and contrast waistband add comfort in mobility and eye-catching detail
I Love My Post Blogiversary Giveaway~
This week, I am involved in
I Love My Post's Huge Blogiversary Giveaway
. To enter this giveaway, please click here to enter the rafflecopter and also to linkup for the weekly blog hop, too. Thanks and good luck!!
Blogging Design Needs~
Don't forget to check out my web design company for specials running at
J9 Designs
for all your web design needs, plus we are now offering
Paypal's Bill Me Later
, too!
Please Visit my Sponsor of The Month:
One Click Is All It Takes!!