Welcome to Follow The Sentence Friday (FTSF #2), where we give you a sentence and you finish it (however long or short you'd like). Write a post and link it up, or if you don't blog, feel free to finish the sentence in the comments for everyone to see.
Please Do Follow Your Hosts:
Janine @ Janine's Confessions of a Mommyaholic
Kate @ Can I Get Another Bottle of Whine with My Morning Quiet Time
Also Your Co-Hosts:
Stephanie @ Mommy, for Real
Jen @ JenJen's Soapbox of Parodies
The sentence for this week:
"One of the most embarrassing things I ever did was…"
Next week's sentence to finish: "The last time I went on vacation, I…"
Embarrassing moments are bound to occur in most people's lives at some point or another. I am a klutz from way back, so I have had more than my share of an embarrassing moments and have even shared a few so far on my blog.
I also share a lot about about my life now, but the moment that I am going to describe was in the past and actually before I ever had kids or was even married.
It occurred back when I was first actually dating Kevin. It was our second date, when our relationship were still very new and fresh. I remember liking him so very much and wanting to, of course, put my best foot forward.
We began dating back in July 2003 almost 10 years ago and it was the middle of the summer on Long Island, NY. Our date started by going mini golfing locally. I stink at anything that requires coordination, thus the reason I never was on any major sports teams in my youth. But somehow I managed to get through that outing without making too much of an ass out of myself. Kevin, of course, won, but still wasn't a massacre. So all-in-all, the date was going Ok. Then, he suggested that we go to Friendly's for some ice cream. Sounded like a reasonable plan and we headed there.
Once there, Kevin ordered a Reese's Peanut Butter Sundae and I ordered two scoops of butter crunch ice cream with caramel and health bar topping, which is one of my favorites. When the order arrived, Kevin excused himself to go to the men's room. I started to eat my ice cream. When a few minutes had gone by, I casually leaned forward to see if Kevin was returning yet, when it happened. See when I did lean in, I got my long hair into the ice cream, specifically the caramel.
It probably wouldn't have been so bad if I hadn't had the caramel on my ice cream, but now not only was my hair all dirty, but sticky, too. It was gross. I managed to wet it with some water that had been at our table, but still it was just not pleasant. When Kevin came back, he immediately noticed and asked what had happened. When I told him, he just laughed and said, "I'd love some caramel with my hair."
My knight in shining armor made a joke of it and the rest of the night he made me feel like it was no big deal by his cute little jokes every so often. His teasing was quite endearing and he did it in such a way that I felt special.
Even now, he will remind me of that night and how I got caramel in my hair. It is our little moment that we shared just the two of us and now I have shared it with all of you, too!!
We'll be featuring some of our favorites on Twitter and our Facebook pages, so make sure to follow. Don't forget to grab a button and put it somewhere people will see. We'd are hoping to keep this hop going strong and continue this for a long time to come!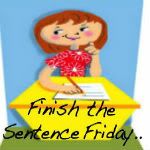 Don't Forget to Vote. Your Vote Counts and Is Appreciated!!

Please Visit my Sponsor of The Month:
[amazon_mp3_clips widget_type="Bestsellers" width="250″ height="250″ title="" market_place="US" shuffle_tracks="True" max_results="" browse_node="" /]
[wp_ad_camp_2]