Welcome back to Finish The Sentence Friday Blog Hop (FTSF). We give you a sentence and you finish it (however long or short you'd like). Please feel free to link up and follow any or all of our hostesses, which are below.
And now for this week's sentence to finish: "The best fourth of July I had was…"
And the next sentence to finish in two weeks from now (THERE IS NO LINKUP NEXT WEEK, BECAUSE OF 4TH OF JULY!): "If I could go back and do something over it would be…"
The best fourth of July I had was…
I will be honest and tell you that most years it has been the same with barbecues and sparkly fireworks.
Not much has changed over the years. But will share a bit anyways.
The Early Years
One time when I was kid, I recall doing sparklers at nighttime with neighbor's daughter and having her burn herself pretty badly from a spark that landed on her finger.
I will say that experience definitely left me a bit more cautious with fireworks.
My Teen Years
As a teen, I remember going to a local park to watch the fireworks go off with friends. Again, nothing special. Just another random 4th of July thing to do.
My Twenties
In my twenties, one year friends and I went out to the Hamptons (yes I live in Long Island about 45 minutes west of this famous locale). Partying it up and again just a normal twenty something thing to do to celebrate.
When I met Kevin, it was actually days after the 4th of July in 2003.
Every year after, we would celebrate the 4th pretty much with a barbecue (again). And yet again nothing special. But July 12th, we would always do up a bit and celebrate the anniversary of our 1st date.
And then in 2006, we actually spent the 4th, readying ourselves for one of the most special days of our lives–our wedding day.
We got married July 8, 2006. It was raining that July 4th and remembered praying to the sunshine gods to make the 8th as sunny as possible.
Well, lo and behold, July 8th came and I woke to beautiful sunshine streaming in my bedroom. A wonderful celebration was had and will never forget that day.
My Thirties
A few more years went by and the summer of 2008, Kevin, myself and my inlaws decided to go for a 4th of July three hour boat cruise around Long Island and got to see the annual Jones Beach Fireworks show. It was definitely a fun night and also happened to be the last 4th of July before I would technically be a mom.
See the following year, I was over 9 months pregnant with Emma, so very uncomfortable and truly ready to have my baby already. Emma was born less then 2 weeks later on July 17, 2009.
I spent the next 4th of July chasing after a toddler and being 5 months pregnant.
These last few years haven't been anything really memorable, but have spent it with my husband and kids (who have been in bed before the real fireworks have occurred).
Hoping this year that my kids will make it until the fireworks and actually celebrate a bit more then we did these past few years, since the girls are getting a bit older now. Also, may get to meet up with one of my favorite bloggy friend Kera from Nugget on a Budget, husband and beautiful little girl. Can't wait now!!
Time will tell and wish us luck.
Now tell us your most memorable 4th of July!!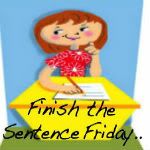 If you didn't enter yet, please don't forget to enter the giveaway for a $25 Giftcard towards an Origami Owl purchase through Jenny from Origami Owl.
Please enter the giveaway in the rafflecopter below.
The giveaway is open to all US residents and entries will be validated.
Last, but certainly not least, please don't forget to check out my web design company for specials running at

J9 Designs

for all your web design needs, as well as my blogging advice, too.

Please Visit my Sponsor of The Month:
One Click Is All It Takes!!